Yes, we did it again - to be exact the 17th time - we have concluded another very successful Shark Week Palau, an event we have been hosting from March 16 - 23, 2019 - this time at our new location at Pier 7 in Malakal.
As we reported earlier Fish 'n Fins has moved to a brand new and way better location at Pier 7 in Malakal. Although we tried very hard to have Dive Shop, Dive Boutique, Barracuda Restaurant and docks all dolled up for Shark Week one of our prestigious yearly events, we were not able to obtain all permits in time. Dive Shop and Dive Boutique were finished and are looking fantastic, Barracuda Restaurant and our docks were 90% finished and still in need of the final touch.
Nevertheless our 32 international guests enjoyed Shark Week at its finest. Fish 'n Fins offered a great program consisting of 2-3 shark dives daily followed by a rest at the hotel and evening presentations enjoyed with great food provided by Barracuda Restaurant.
Our sharks divers were asked to participate in a "citizen science" project to count the shark seen during their dives. This is a project, which our dive masters have been engaged in on daily basis for many years.
The winner of the citizen science project counted over 140 sharks during 10 dives with our team of Palau's finest dive masters - see a short interview with the winner later in this post.
The highlight apart from the amazing shark diving was however the opulent Gala Dinner on the last evening of Shark Week 2019 - you should have been with us - the food was just AMAZING - Barracuda offered from vegan to crispy pork everything you could ask for - it was delicious …
To summarize the 2019 event we would like to invite you to watch Udi's wonderful video - I think he really captured the essence of Shark Week - great diving - fun - friends - shark education and good food ;-)

As every year our event was organized by Fish 'n Fins and the Micronesian Shark Foundation - I guess you know who Fish 'n Fins is - allow us to give you a short introduction to the second partner though.

Micronesian Shark Foundation

The Micronesian Shark Foundation is a non-profit, Palauan based foundation whose goal is to research and monitor Palau's sharks as well as to provide shark education for future generations and communities in the Micronesian region. In 2002, Tova and Navot Bornovski, together with Kenneth Johnny founded the Micronesian Shark Foundation. They started with small pilot research programs and
expanded to bigger programs, as well as monitoring, DNA collecting and education throughout the region.
Key questions that led to the foundation of the MSF in 2002: Are the sharks we see in Palau here all the time? If and when they leave, where do they go? Is the Palau shark population in decline or increase? Do sharks avoid dive sites because of divers? Is the shark behavior changing? What is the status of sharks throughout the region?

Micronesian Shark Foundation Research and Education programs:
Monitoring abundance. Ecotourism operators recording numbers.
2. Tagging – Acoustic Receivers.
3. DNA sampling of shark populations in Palau.
4. School education programs and presentations in Palau and Micronesian islands.
5. MSF initiated the first study of socio-economic analysis of sharks in Palau.
6. Photo-identification. Mark, recapture, and demography.
7. Special workbooks created by Palauan college interns and high school students.
Micronesian Shark Foundation is partnering with the Australian Institute of Marine Sciences, for continuing research and research programs. Scientific papers have been published with more to come. Educational programs are expanding with more islands in the Micronesian region gaining exposure to the programs. The Micronesian Shark Foundation is working closely with the Palauan government to enhance the protection of Palau's shark population. The efforts of the Micronesian Shark Foundation were highlighted by the declaration of Palau's President in 2009 of creating the world's first shark sanctuary. (A documentary film of the Micronesian Shark Foundation work is scheduled to be published at the end of 2012.)
The Micronesian Shark Foundation future plans are:
To continue & expand the shark research & study in Micronesia. Create and maintain cooperation in other parts of Micronesia through educational material and regional workshops. Develop scientific tools to protect the prime dive sites of Palau. Expand education at elementary school in Palau and Micronesian islands. Share data collected by the MSF with local agencies and government. Make Palau synonymous with shark research, protection, and environmental awareness
For further information and donations, please contact:  该邮件地址已受到反垃圾邮件插件保护。要显示它需要在浏览器中启用 JavaScript。, www.msfpalau.org Finny the Shark
Finny the shark is our Micronesian Shark Foundation Mascot and a good friend of all Palauan kids, the Palauan Rangers and of course all of Palau's sharks. Over the years, Finny the Shark Rangers have visited the schools in Palau to create awareness regarding the importance of the ecosystem and the need for a healthy balanced ocean.

Shark Week Palau 2019 Program

Saturday, March 16, 2019   Arrival of participants, optional diving

—————

Day 1 - Sunday, March 17, 2019 Theme: Data collection and observation of shark movement patterns around Ngemelis Island

8:00 AM Hotel pick up & registration for those who are arriving late that night.
8:30 AM Opening of Shark Week
9:00 AM Boat Departure
Dive #1 New Drop Off

Dive # 2 German Channel Incoming current
Dive # 3 Optional: Blue Corner
7:00 PM Pick up from hotel, to Barracuda Bar and Restaurant at Fish 'n Fins, snacks and drinks provided, hosted by Tova Harel-Bornovski of the Micronesian Shark Foundation.
7:30 PM Official opening of Shark Week 2019
The official opening and followed by an introduction to the Micronesian Shark Foundation by founder Mrs. Tova Harel-Bornovski.  Introduction of Finny the Funny Shark and visiting scientists and volunteers.
—————
Day 2 - Monday March 18, 2019 Theme: Sharks behavior during the Spawning of Bohar Red Snapper early morning dive before Full Moon
5:30 AM Departure
Dive #1 Shark City

Dive #2 Siaes Corner
Dive #3 (optional) – Ulong Channel
7:00pm  Evening @ Barracuda Restaurant and Bar, Fish 'n Fins, with snacks and drinks
Lecture: Shark Tourism in Palau by Stephanie Nakamura
In 2005, Ms. Nakamura completed her Associate of Science in Travel & Tourism at Kapio`lani Community College then, quickly pursued her Bachelor of Science degree in the School of Travel Industry Management with an emphasis in Hospitality at University of Hawaii at Manoa in 2007.  Three years later, Nakamura graduated with a Master's degree in Business Administration from the University of Phoenix in San Diego, California in 2010. She holds a three-year experience as an Instructor/Program Chair for the Palau Tourism & Hospitality School of Excellence at Palau Community College in the Republic of Palau. Currently, Nakamura is the Managing Director of Palau Visitor's Authority and has been the PVA's Managing Director for nearly two years. She is also now this year's Chairwoman for PATA Micronesia Chapter.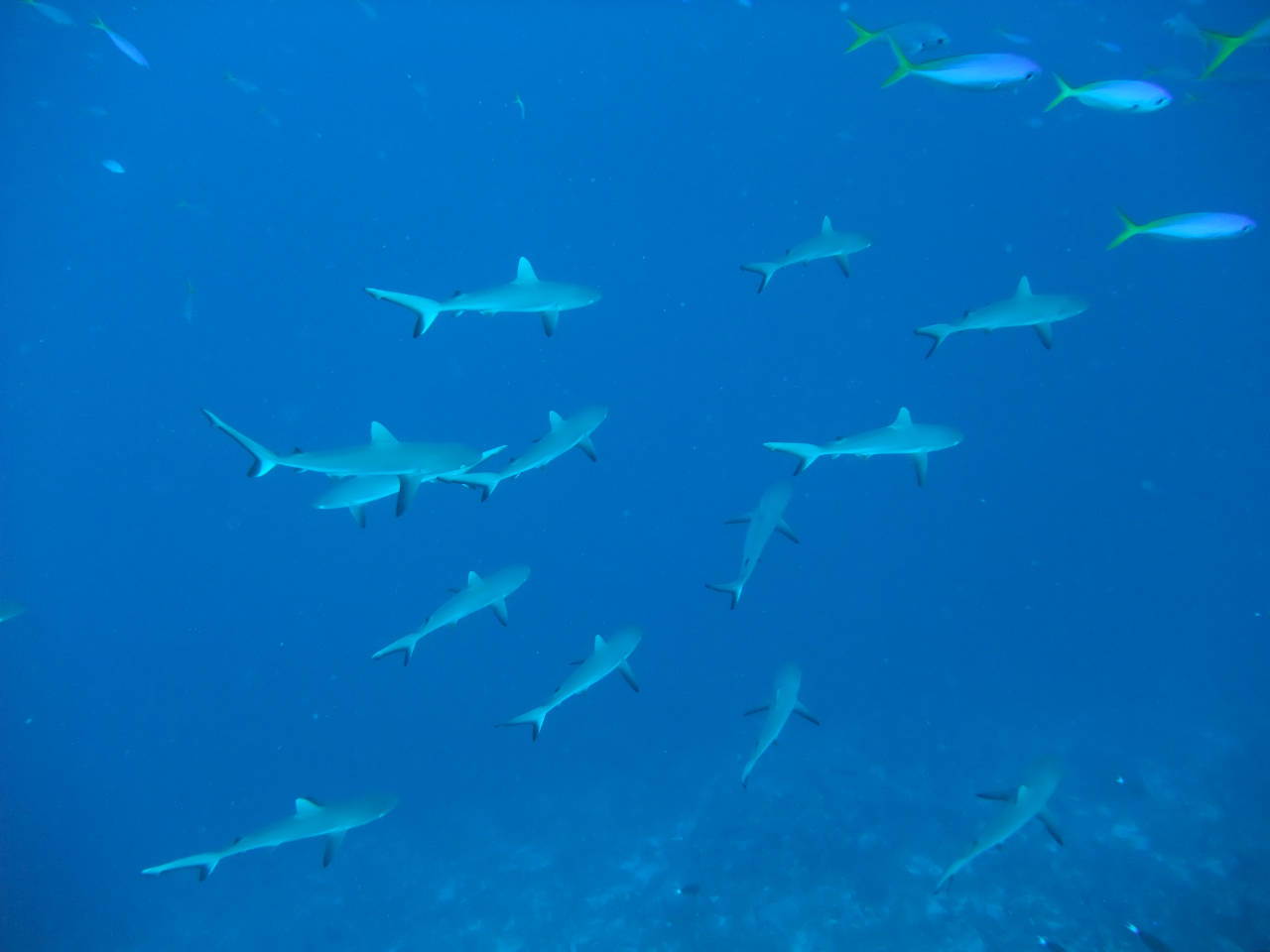 Day 3 - Tuesday, March 19, 2019 Theme: Shark Populations at Peleliu island
8:30 AM Departure
Dive #1 Peleliu Cut (outgoing current)
Dive #2 Peleliu Express (incoming current)
Dive #3 Turtle Cove Optional dive
7:00 PM Lecture- Evening @ Barracuda Restaurant and Bar, Fish 'n Fins, with snacks and drinks.
Lecture by Tova Harel Bornovski
Lecture: Micronesian Shark Foundation work in Palau and Micronesia: Shark Research, Data Collection, Education and Conservation by Founder Tova Harel Bornovski.

Tova Harel Bornovski is the founder and President of the Micronesian Shark Foundation, the general manager of Fish 'N Fins and the Ocean Hunter Liveaboards. The realization of the mistreatment of sharks led to the Micronesian Shark Foundation in 2002.

Via MSF, Tova initiated the first shark research in Palau in order to collect, distribute and analyze data that could be used for shark regional protection.

Tova created the first shark count in Micronesia and the collection of DNA samples, the documentation of illegal shark finning in Palau.

School education in Palau and the Micronesian region has been in process since 2009 as well as publishing children shark books and drawing competitions.

Tova was indicted to the Women Divers Hall of Fame in 2013. A new project to research Oceanic Sharks that are depleting rapidly is in collaboration with Stanford University under the leadership of Professor Barbara Block.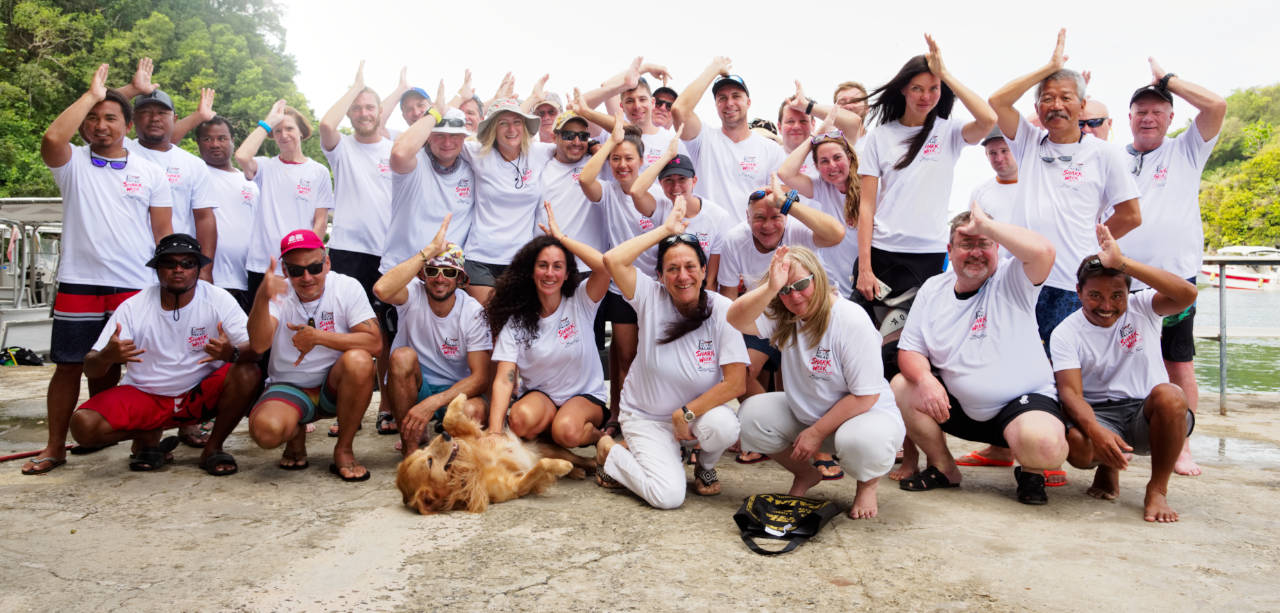 Day 4 - Wednesday, March 20, 2019 Theme: Shark behavior at West Passage
9:30 AM Departure
Dive #1 West Passage North
Dive #2 West Passage South
Dive #3 (optional) – Short Drop Off
 Graceful Shark has been seen twice by Shark Week participants at West Passage. It was never sighted elsewhere.
7:00 PM - Evening @ Barracuda Restaurant and Bar, Fish 'n Fins, with snacks and drinks.
Lecture: Right Timing for Video & Diving by Noah Perdue & Udi Bornovski
Lecture: A dive guide and sharks stories, by Noah Purdue & Udi Bornovski, Fish 'n Fins dive instructors.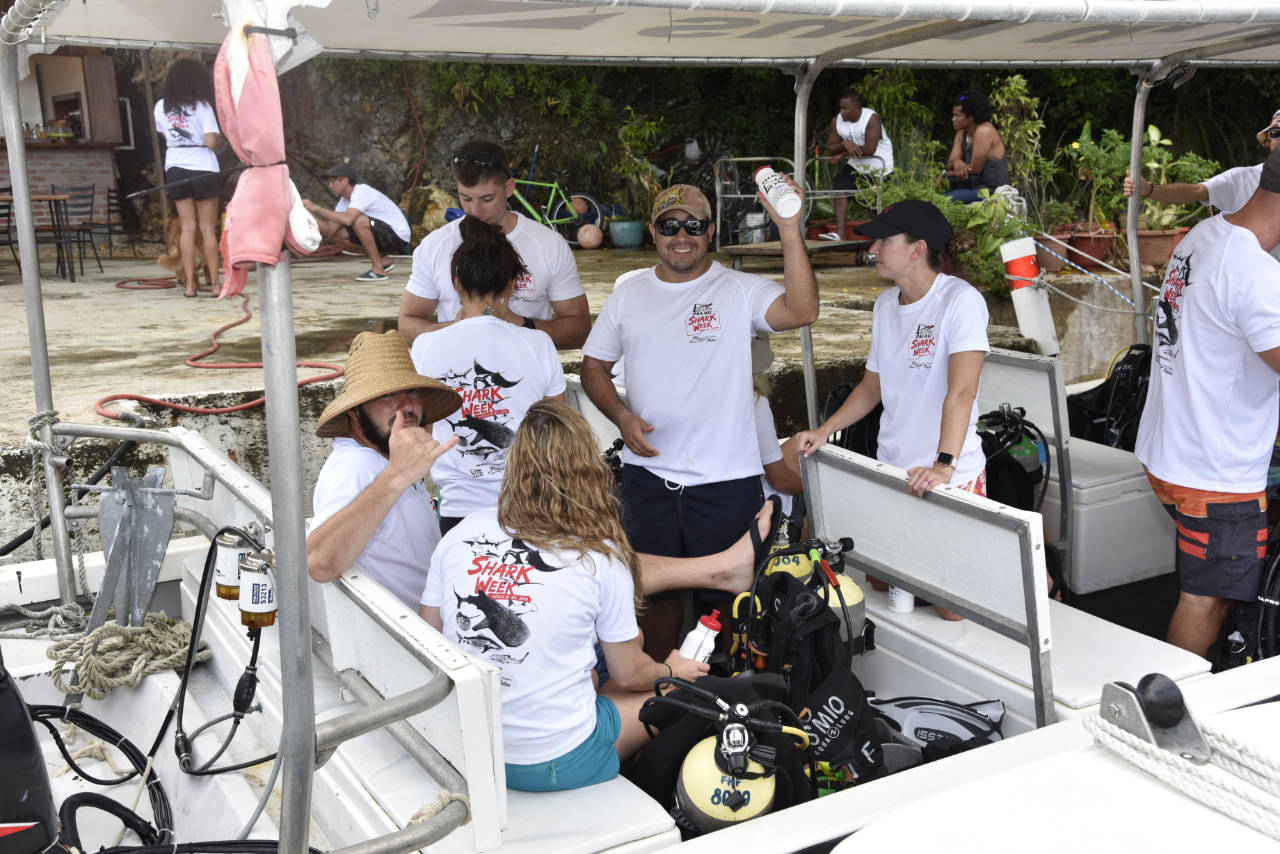 Day 5, Thursday March 21, 2019 Theme: Blue Corner at New Moon
8:30 AM Departure
Dive #3 (Optional) German Wall
7:00 PM Evening @ Barracuda Restaurant and Bar, Fish 'n Fins, with snacks and drinks.
MOVIE: Shark on the Ledge by Micronesian Shark Foundation and Scuba Vision Productions
—————
Day 6 - Friday, March 22, 2019, OPTIONAL DIVING DAY FOR ALL PARTICIPANTS
7:00 PM
Gala Evening at Barracuda Restaurant and Bar, Fish 'n Fins, with gourmet local food and drinks, raffle drawing for all Shark Week participants.